Introducing the easiest way for health insurance carriers to set up and maintain groups.
Partnering with health insurance carriers over the years let us see firsthand how you work — and how you wished things were easier. That's why we created HCGI, a 100% native Salesforce app that lets you easily track projects end to end. Now you can onboard and maintain groups complete with reporting to ensure that changes are fed quickly and accurately into claims processing.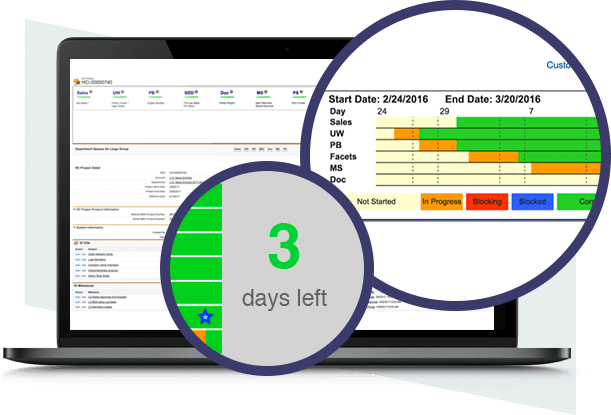 Get a commanding view of progress via dashboard
From sales to enrollments, from memberships to reports, have a 50' view of every single step ahead of every single milestone. Know where projects stand at any given moment for all groups, in all departments.
See all open projects via dashboard view
See when created, modified or completed
Monitor progress against deadlines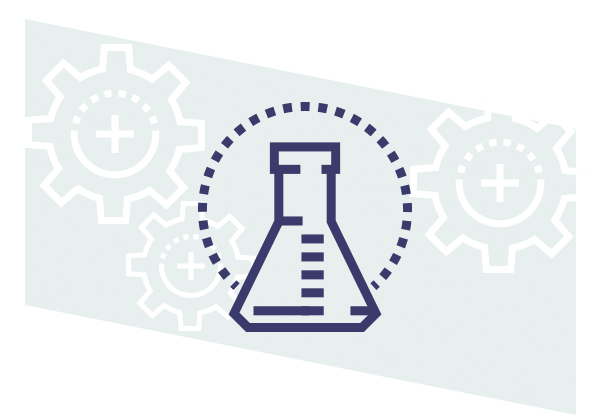 Streamline the process for any line of business
Configurable and flexible, you can tailor HCGI to serve a range of needs – large and small group, direct pay and Medicare.
Adapt the process to groups of varying size
Quickly add/remove personnel and manage communications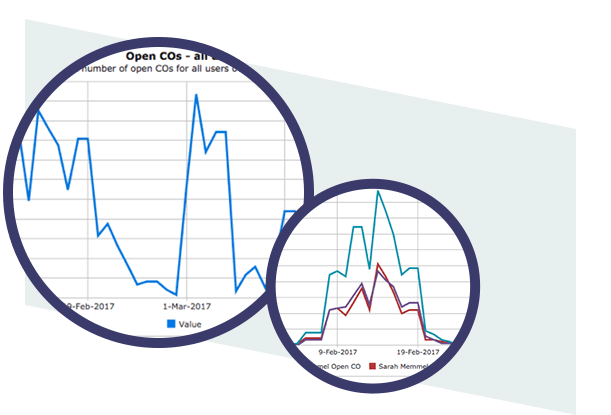 Reporting at your fingertips
Are projects on schedule? Who's waiting on who? Does someone need a nudge? Should you shift resources? Make sure everyone has answers at their fingertips with an overview of reporting for all teams and departments.
Allow teams to monitor and notify each other at each step
See reports on tracking against deadlines, process disruptions, performance and workload
Avoid surprises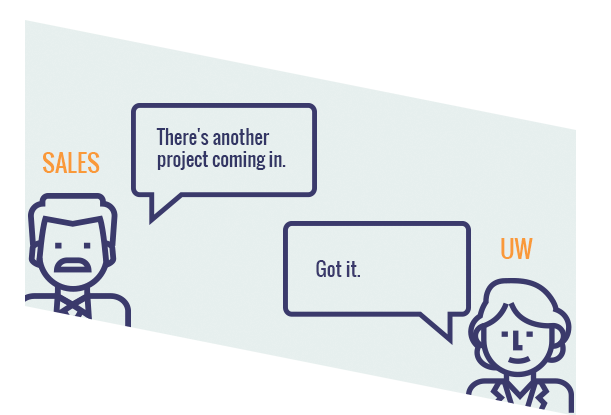 Facilitate communication between departments
With department-to-department communications, you know every team member is in the loop and those with responsibilities are keeping in touch as deadlines loom. Speed and accuracy are everything when you're on a schedule.
Make sure progress isn't hampered as tasks are handed off between departments
Streamline communications outside of email
Keep team members on task and on schedule
The AssureClick Consulting
A key part of AssureClick-Health's success is AssureClick Consulting.
We have decades of experience with Healthcare and Salesforce building and designing custom solutions. We will be able to tailor your AssureClick-Health to meet the unique integration needs.
We are experts in Salesforce integration to claims systems like FACETS using tools such as Cast Iron.  We will be able to cut down on the amount of manual work and intervention by automatically feeding changes from Salesforce into Facets and back into Salesforce. You will finally be able to have a full view of your customers in Salesforce.
We are able to quickly gather requirements and customize AC Health to suit your needs.  We will be able to find efficiencies and streamline your processes so that you spend less time with paperwork and more time servicing your customers.
See our FAQs
Our goal is to provide both a tremendous value for our customers and superior customer experience. We are passionate about exceeding your expectations.
The AssureClick team delivers customized Salesforce solutions for health insurance carriers. Decades of experience in healthcare and integrating FACETS to Salesforce using tools such as Cast Iron, we are able to provide a complete solution to track the progress of group maintenance processes.
We and are passionate about exceeding your expectations.
Milo Locherer
Chief Architect and Engineer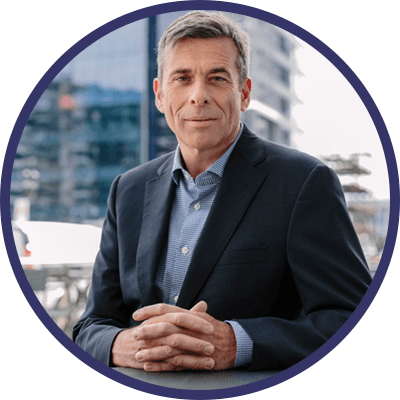 Ryan Howard
Senior Salesforce Administrator
Senior Business Consultant
Kyong Yu
Senior Solutions Developer
Learn more about AssureClick-Health
and the services we offer.
We are glad to show you how AssureClick-Health can provide the transparency and accountability between your departments to ensure quick and accurate group maintenance activities today.